Finally there is a reliable and affordable licence plate recognition CCTV system available for the NZ market. Automatic number plate recognition and recording has been around for a few years but the high licensing cost had made it unaffordable outside larger corporate installations.
Hikvision have now changed the market by building their ANPR (Automatic Number Plate Recognition) module into one of the their most popular surveillance cameras – the Darkfighter bullet camera. Plus it is compatible with any of the popular 7600 and 7700 series NVRs.
For smaller, single camera installations or add-ons for existing systems Hikvision have also allowed ANPR data to be recorded to the Darkfighter's on-board SD card. This makes ANPR extremely cost effective for small scale installations as there is no need for an NVR recorder.
Number plates saved to database
Once configured the ANPR camera reads any licence plates entering or leaving the pre-defined traffic lanes and saves them to a searchable data base.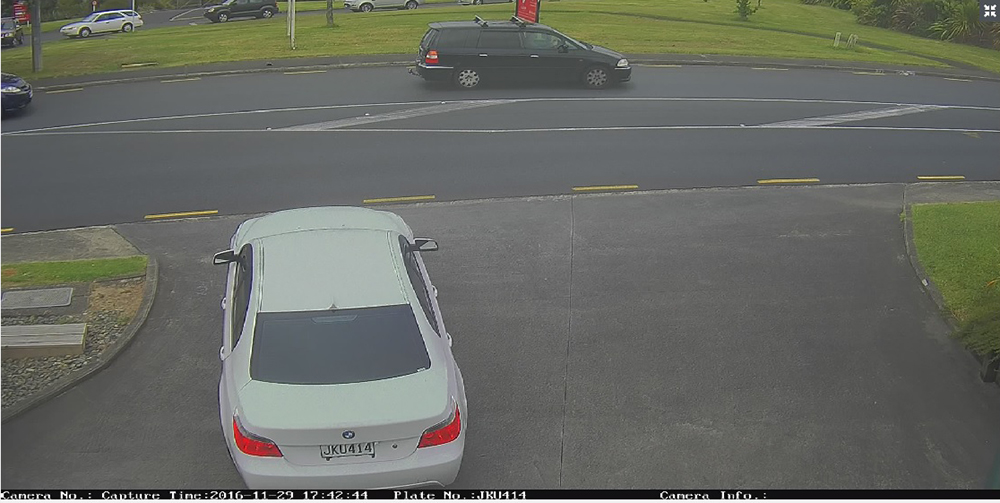 Playback by date or time
You can play back or search for all licence plates recorded in a date/time range. By clicking on any thumbnail image it will play the video showing that vehicle entering or leaving the area.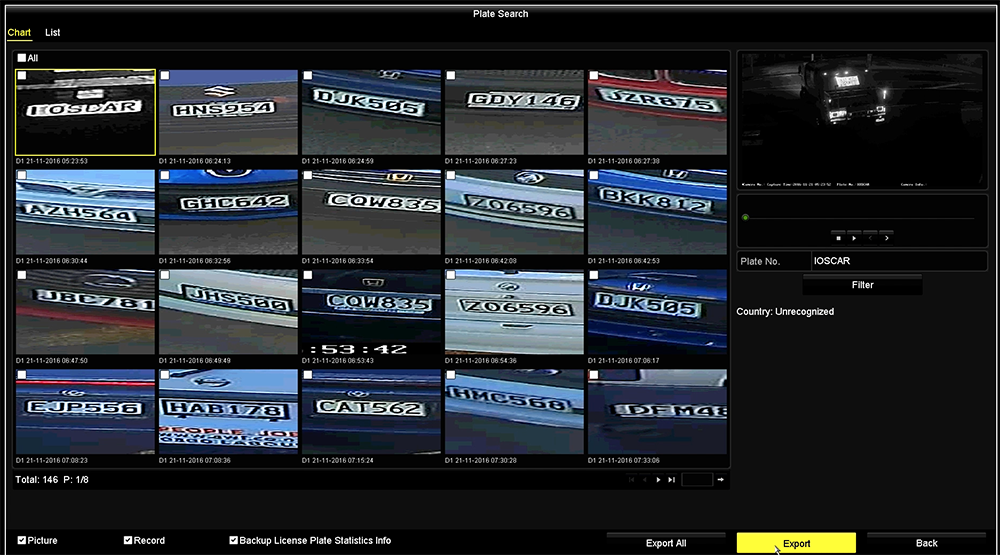 Easy licence plate searching
Looking for a specific licence plate? Simply enter it into the search box and the ANPR CCTV system will find each time that vehicle entered or left over the date/time range. You can then play back or export the relevant video.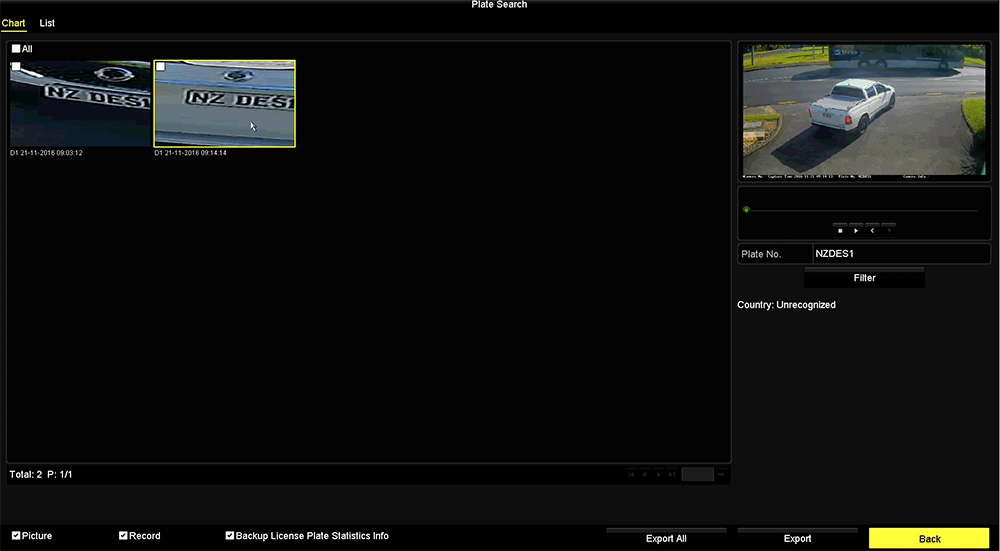 Partial licence plate search
Did you only see part of the licence plate? Simply enter the  characters of the licence plate you know and the ANPR system will bring up all number plates including those characters along with the related still images – from there it's easy to recognise the vehicle you are looking for.

Automatic email alerts and alarms
One of the great features of the Hikvision ANPR system is the ability to load white or black lists of number plates. The ANPR system will then trigger an event when any licence plate on the list is recorded. Events can be as simple as sending an email to alert you or the system can trigger an output on the NVR to open a gate.
Demonstration video
View our short video showing how easy it is to search, view and export recorded numberplates from the ANPR software.
Want to know more?
There are limitations to any ANPR installation, contact us for to find if this exciting new technology can work for you.