NVRs
The Network Video Recorder (NVR) is the central hub of an IP surveillance system as it is the NVR that records the camera images and allows you to view the recorded history.
With an IP CCTV system the high resolution camera images are retained by the NVR which means you will see the same level of detail as the live image when you play back your recorded footage and take stills from it. The playback and search functionality is also much better than even the most advanced analog DVR.
An IP surveillance system is a network based technology which is why our NVRs include built-in PoE switches allowing the cameras to powered directly from the NVR. We also include good sized hard drives for a minimum of three weeks recording time in normal use conditions.
It is also important to carefully research the functionality and user interface. We recommend Hikvision because the interface is so easy to use – if you can operate a DVD player you will be able to work a Hikvision NVR. Many low cost 'no brand' models are so difficult to use that clients report they just don't even bother. We strongly recommend asking for a showroom demo or a demo video of the interface before you buy.
When purchased through us, your Hikvision NVR will be supported by a 36 month manufacturer's warranty through the official distribution channel. The NVR will have the correct operating software version includes New Zealand support. This gives you peace of mind.
Plus you can view and control your IP cameras over a computer network or the internet. The NVR includes remote view software compatible with PC, Mac, iphone, ipad, Blackberry or Android smartphone. You can keep an eye on your business or home from anywhere in the world with an internet connection.
Talk to us about what NVR will be best for your needs. Generally we recommend using the same brand products throughout an IP surveillance system. The size of NVR required will also depend not only on the number of cameras but also how the NVR is programmed.
If you would like to know more, or to book an on-site no obligation site assessment in Auckland please call us on 0508 11 00 22 or fill in our contact form. You can also learn more about IP CCTV technology from our Learn About CCTV pages.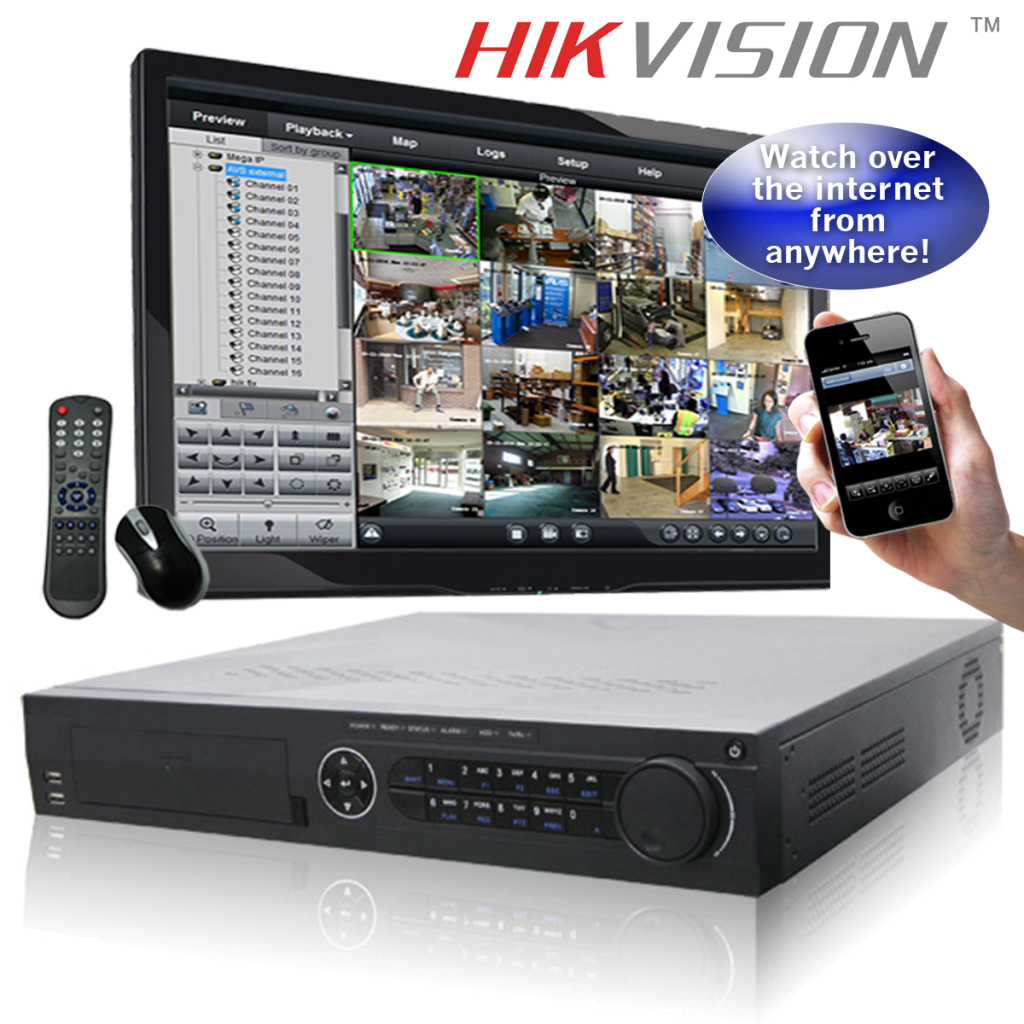 Showing all 8 results