Looking for an IP camera VMS that is truely easy to use? NX Witness by Network Optix is designed to enhance the users experience and make it easy to find the video you are looking for.
---
Some of the great NX Witness 
features 
include:
Simple one page GUI
All information is at your fingertips on a simple and flexible one page layout -no more clicking through seperate tabs and screens to view live, playback and view notifications..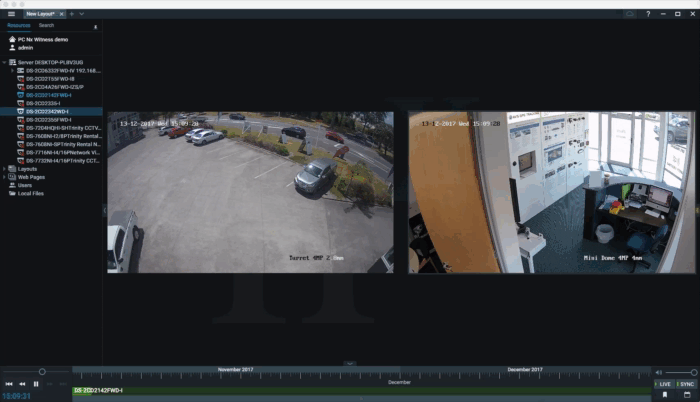 ---
Drag and drop camera layouts
With NX Witness camera layouts automatically adjust to fit however many cameras are dropped into the screen – no more switching between 4, 8, 16 camera grids then manually filing them with cameras.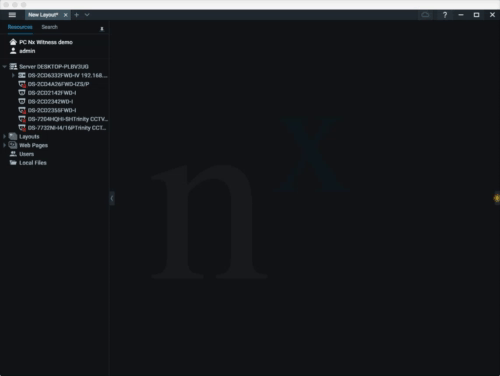 ---
Smart search
Search months of video data in seconds. Simply draw a box in the area you wish to search for movement.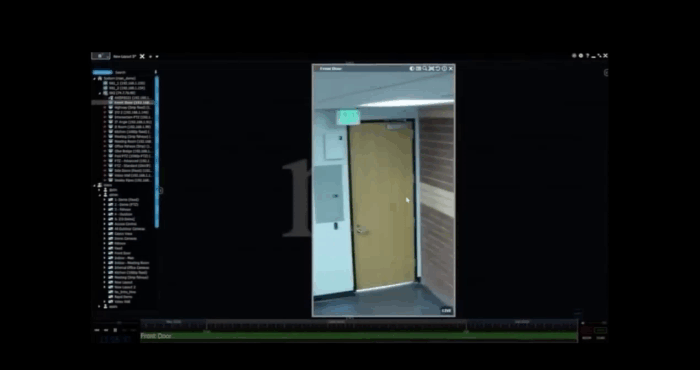 ---
Bandwidth management
NX Witness automatically switches between main and sub stream video feeds when playing back or viewing live. This effectively deals with issue around slow internet connection speeds.
---
Want to see more? Check out the 2 minute NX Witness demo video:
---
NX Witness deployment options
NX Witness is available as software we can install on your existing server or can be supplied as a turnkey solution including server hardware. Trinity CCTV also supply the NX Witness NX1 Micro Hive NVR a ready to go 4 channel NVR with 1TB storage all housed in an easy to hide mini enclosure.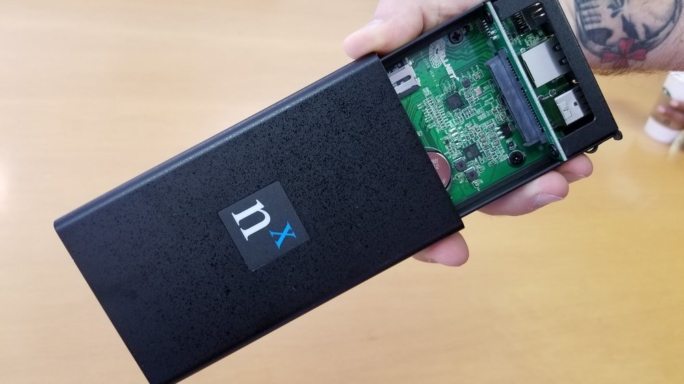 The full NX Witness solution is made up of several parts, scroll down to learn about each component:
---
NX Desktop
Nx Desktop is the PC/Mac/Linux software used to view cameras and recordings on your system. Nx Desktop is a rich media player with a flexible GRID interface, unmatched speed and responsiveness, instant notifications, an embedded browser, and a user experience unlike any other video management software. Best of all it is simple to use with all information on one page.
---
NX mobile
NX mobile provides access to your NX Witness system from iOS and Android tablets and smartphones.
---
NX Cloud
Nx Witness Cloud makes connecting to and managing Nx Witness from anywhere simple.
Set up in Seconds. Connect from anywhere. Share with an unlimited number of Users.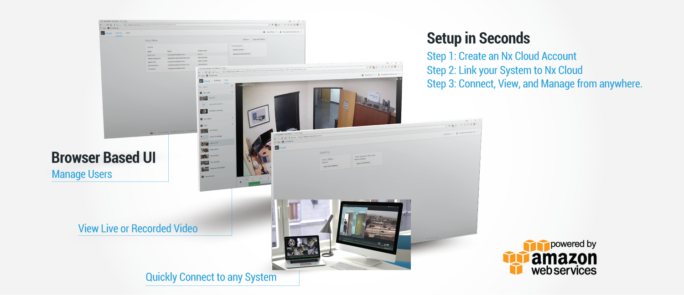 ---
NX Witness Server
NX Server -this is the module which connects to and records cameras on the system. The NX Server application has great features such as Automatic failover and One Click upgrades making it easy to manage.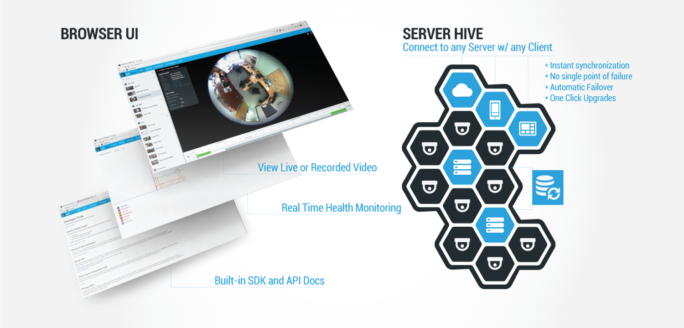 ---
Contact us to book an onsite survey and quote call 0508 11 00 22
---