Licence Plate (ANPR) cameras
Number plate recording and recognition can at last be a cost effective part of your CCTV system. Hikvision's popular Darkfighter LPR surveillance camera range now includes Automatic Number Plate Recognition (ANPR) software.
This software saves car number plates to a searchable database for playback and export. Search by full plate or partial plate data. You can even receive automated email alerts if a number plate on your black or white lists is tagged.
The Darkfighter range can be used with a number or Hikvision NVRs. Alternatively for small installations or existing system add-ons the ANPR data can be recorded to the camera's on-board SD card.
Please give us a call on 0508 11 00 22 or send us an email for advice or to arrange a no obligation free on-site quote.
You can also learn more on our Automatic Number Plate Recognition (ANPR) page. A short demo video is also included showing how easy it is to search, view and export recorded numberplates from the ANPR software.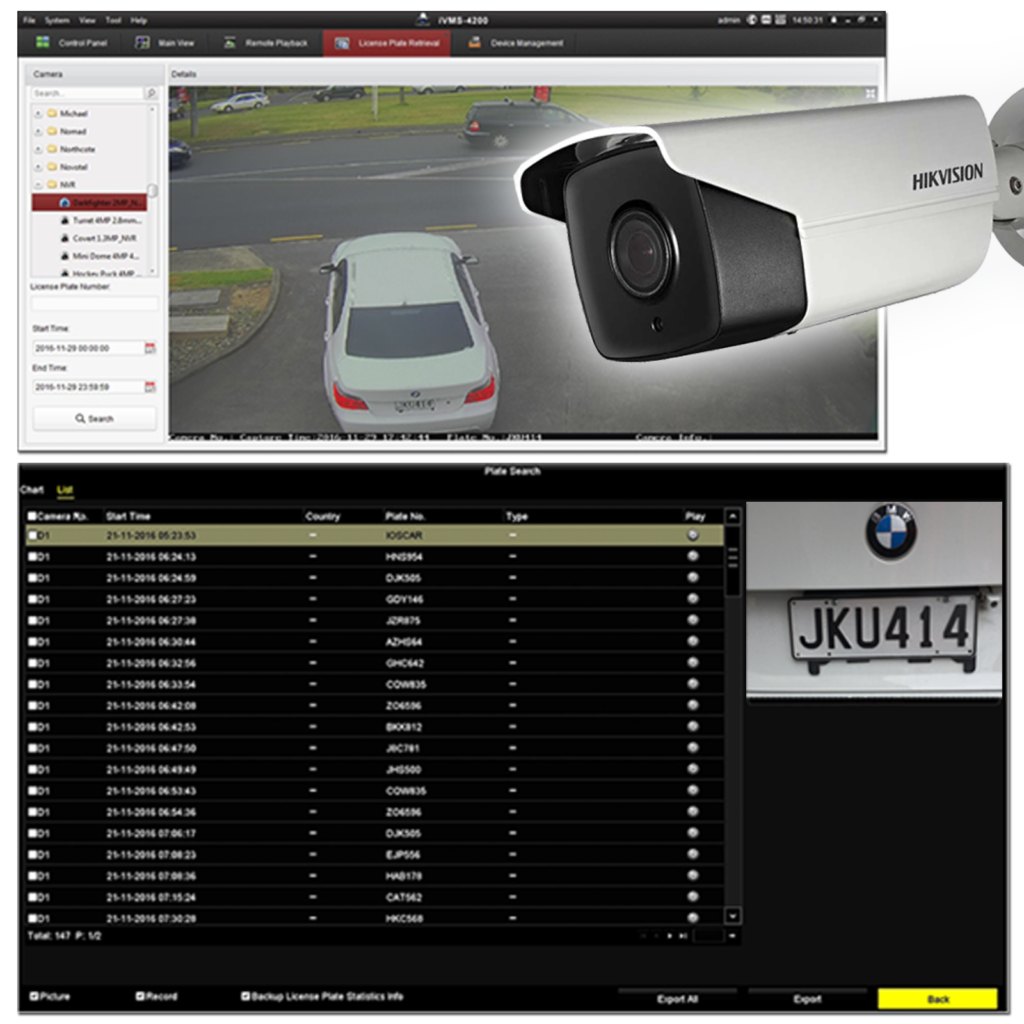 Showing all 2 results