IP CCTV kits
Are you looking for exceptional high definition video footage from your CCTV system?
The solution is without a doubt megapixel (IP) technology. A high definition surveillance system provides high quality, large images with excellent detail in both live and recorded footage. This means far superior facial recognition and object monitoring possibilities when compared with analog CCTV.
Trinity CCTV Solutions offer a range of IP CCTV kits which can be shipped New Zealand wide. We use locally sourced Hikvision NVRs and cameras with 36 month manufacturer warranties for your peace of mind.
Trinity IP CCTV kits are put together by us and include everything needed to install and use your high definition security system. All kits include the Network Video Recorder (NVR) with built-in PoE injector, between 2 and 16 IP CCTV cameras and include plug in camera cables for easy DIY installation. We now include 6MP (megapixel) cameras as a minimum ensuring maximum picture quality.
Trinity's CCTV kits are a great option if you have your own electrician or you're a bit of a Kiwi DIYer. We can even put together a customised kit including LCD monitor, upgraded hard drive, or different cameras or cable runs. Just ask! Call us on 0508 11 00 22 or email us with any questions you may have. You can also learn more about IP CCTV technology from our Learn About CCTV pages.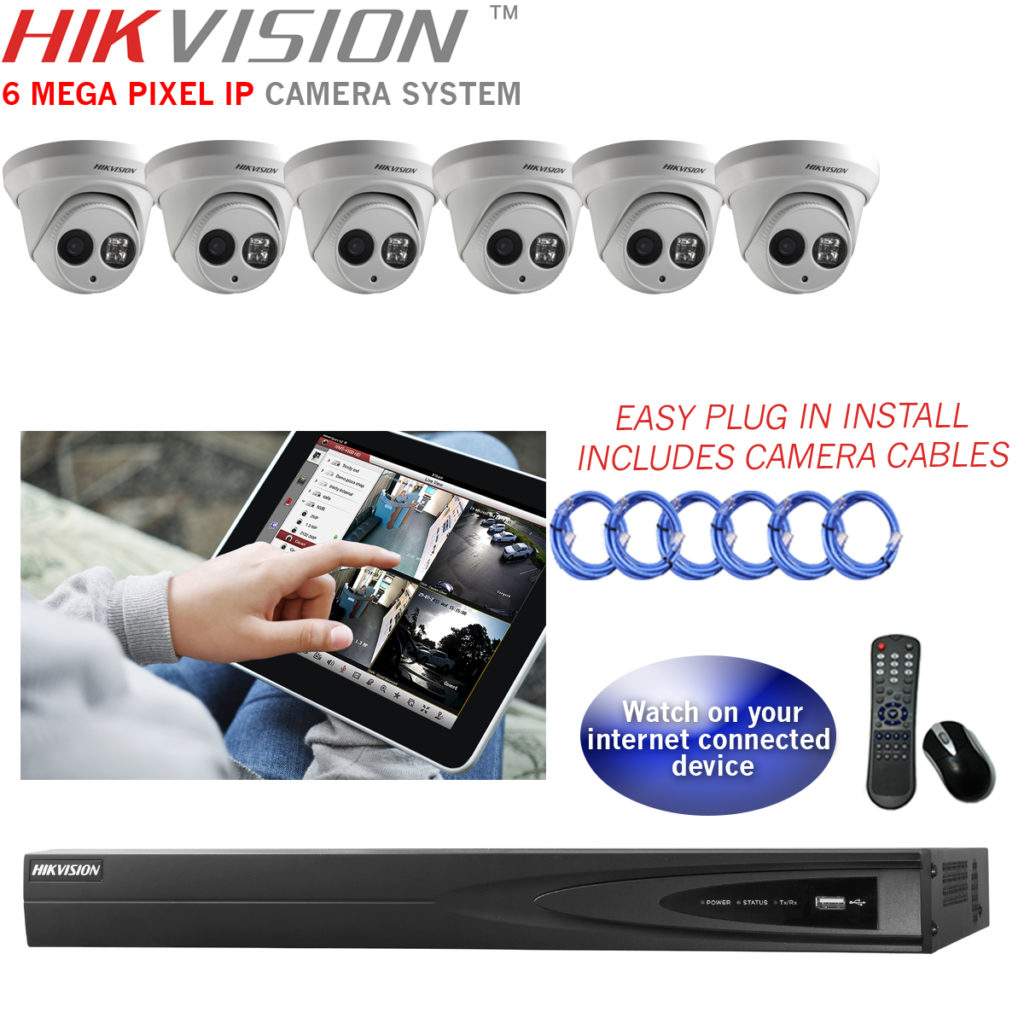 Showing all 10 results